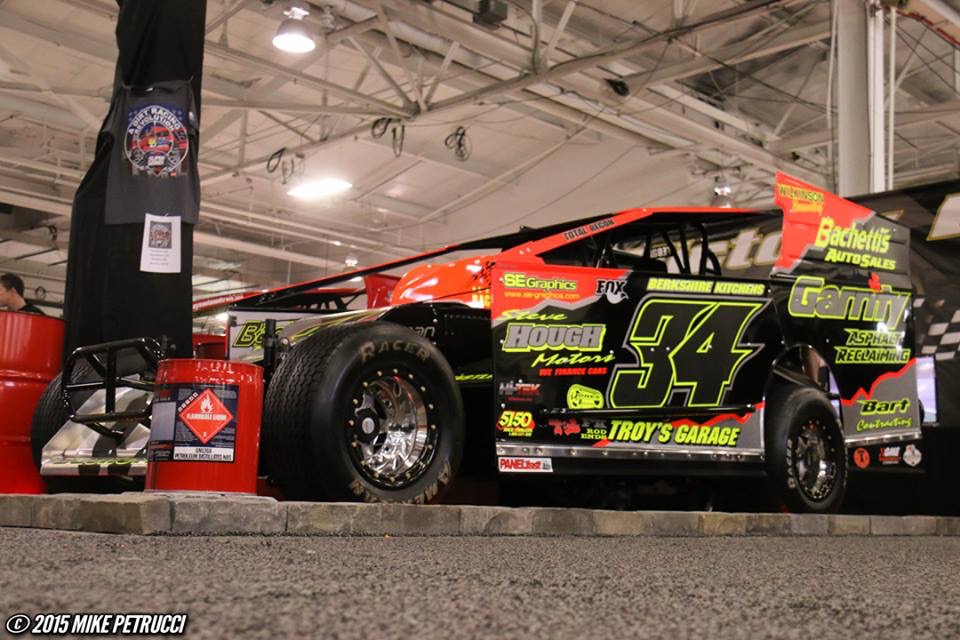 The 2015 paint scheme for Bachetti Motorsports was a big hit at the Motorsports 2015 Trade Show in Oaks, PA. Check out our Photos page to see pictures of the new design!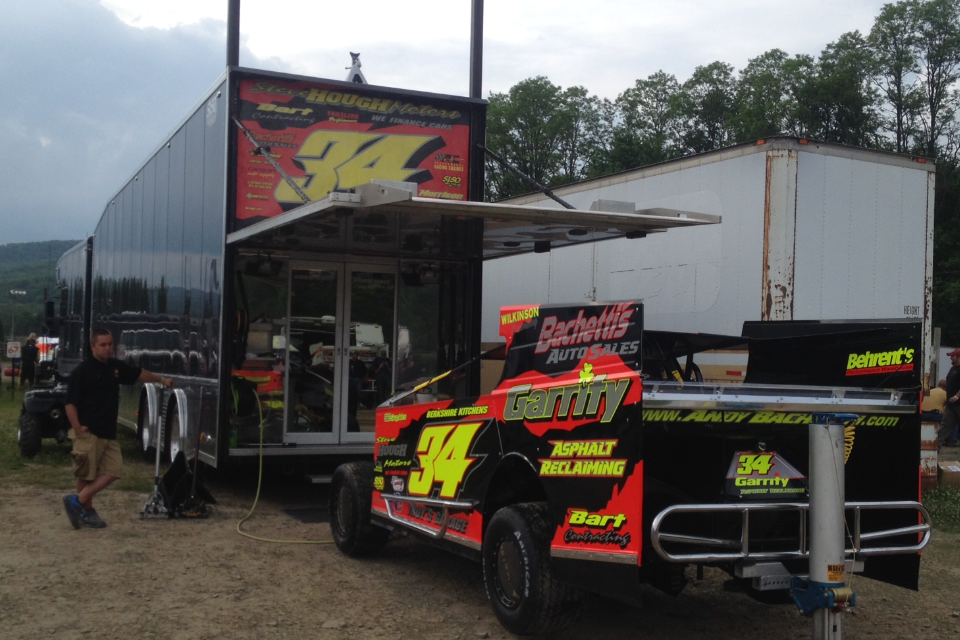 Andy and the team are ready to hit the road even more in 2015 after having a successful 2014 season on the road. Check out the 2015 season schedule on the Schedule page and see when you can catch the Wild Child in action!
After harsh weather conditions and poor track conditions as frost continued to melt, officials were forced to postpone the second annual running of the Gobbler to spring of 2015. We would like to thank all the fans for all the support in 2014, and we are looking forward to a great 2015 season! Have a safe and happy holiday season.
Bridgeport Speedway – 11/15/14
Big Block Modified
Starting Position – 18th
Finishing Position – 15th
Summary: After making several pit stops to try different tire compounds early in the race, Andy was able to come from the back of the pack up to 15th by the time the checkers flew on lap 40.  The crew decided to pull him into the pit area after 8 laps and not much forward progress to put softer tires on and try to make a run towards the front of the pack.